Live gorgeously, enjoy nature!
Choose the quality of living in harmony with nature in one of the most beautiful areas of the capital.
Various apartment typologies. Choose your favorite apartment.
DUPLEX Apartments!
Ideal orientation ensuring maximum diving.
Ventilated facade!
It is a system that envisages the realization of a ventilation air allowing ventilation of all wall surfaces. Invest has enabled collaboration with the prestigious Italian company of "Casal Grande" fares to realize ventilation facade, a facade that protects the building from many external factors, and guarantees an optimal thermo-acoustic quality by reducing up to 40% the energy fetus spent for the realization of heat-cooling.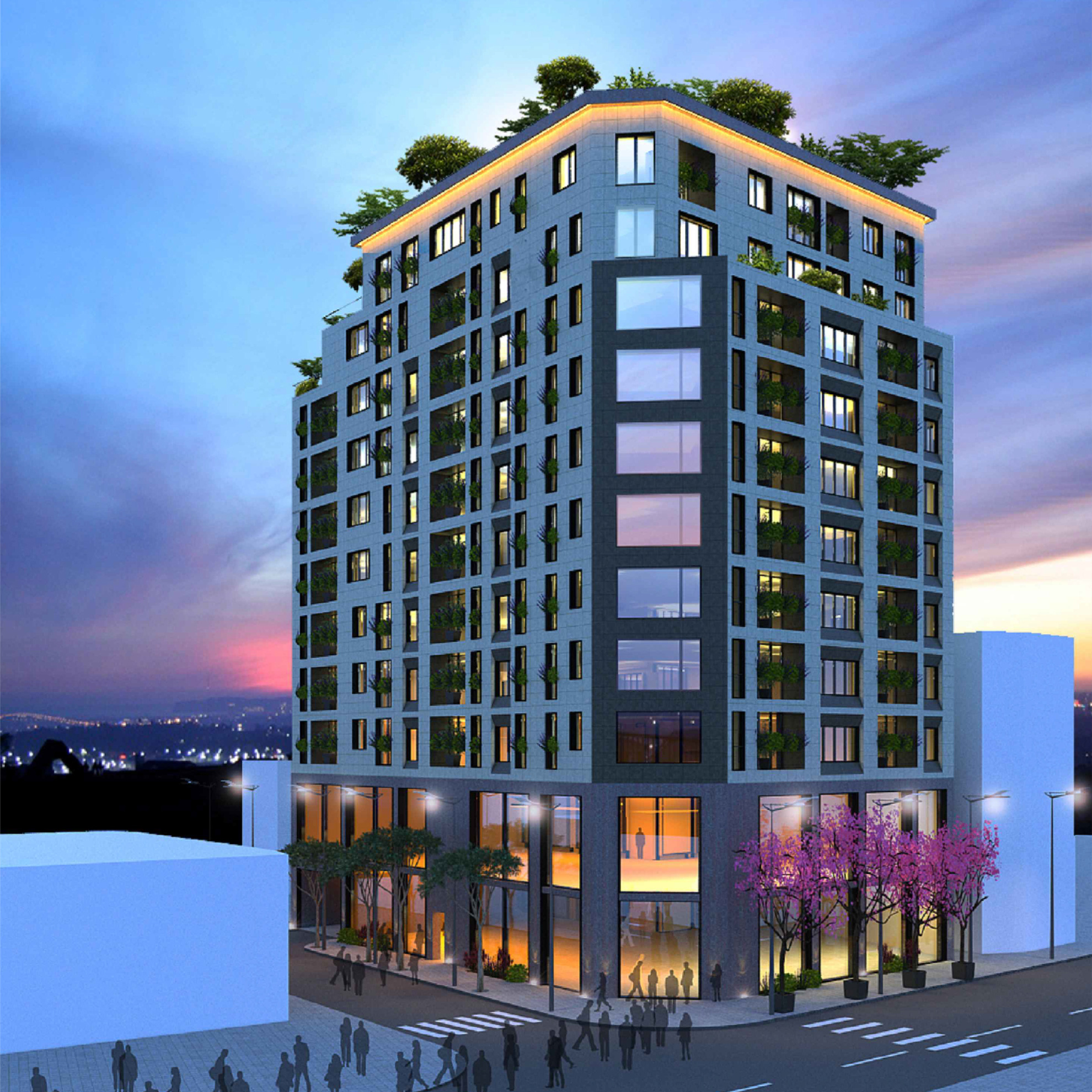 Description:
The building is located on the road that will be created from the road of the barricades and the new secondary road creating a connection between the road to the barricades and the Bardhok Biba road. The two roads that restrict the buildings are of a commercial character and utility. They make them rich by projects from a vertical greenery, well-cured according to the typologies of growing plants in the city of Tirana.
The interior courtyard of the building is a green space dedicated only to the occupants of the building. The high density green space will be located extensively and vertically on the terraces formed on every two floors. The façades receive light with openings that lie within façade skin with the typology of two, three or four folding windows and one or two folding France balconies. The building uses full sunlight in these facade spaces that always have a light space of no less than 1.8m2. At the back of the building, in north and west orientation, the facades are organized with large spaces, to access and use as many green staircases of the two floors. This complex will guarantee comfort in harmony with nature.
We are currently updating the information regarding Green Terrace. We invite you to check again after a few days for further information.